My new novel 'So Very Mental' - a funny, quirky and inclusive story about a wayward soul and his loveable autistic brother - is now available for pre order!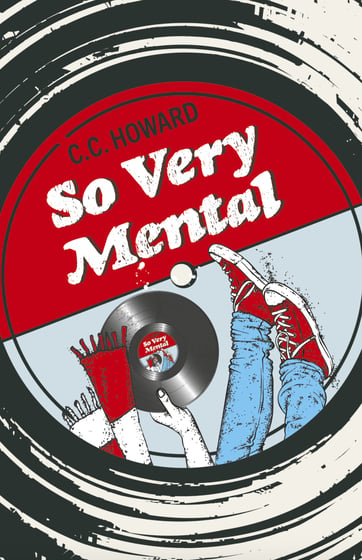 •'There's a warmth in C.C. Howard's debut that wraps itself around you like the best of Hornby or Doyle. Music, football, love and kindness - I was hooked.' Richard Jobson, singer-songwriter for Skids, filmmaker, TV presenter and author of Into The Valley
• 'A deliciously funny take on male ineptitude and brotherly love. As surprising as it is beguiling, this is an astonishing debut novel from a clever and incisive writer.' Eoin O'Callaghan, award-winning film producer of Five Minutes of Heaven and The Truth Commissioner e
•'A fun, fast-paced geeky romp. C.C. Howard's debut is as engaging as it is challenging. I loved it! Melanie Cantor, author of Death and Other Happy Endings
If you would like a free digital copy of the novella 'Lovely Rita Meter Maid' ('So Very Mental' continues!) then click contact below and leave a request in the comment field.
OR if you simply want to sign up to my newsletter to get updates on news, my short stories or my upcoming novels simply submit here. (newsletters will be infrequent) Thanks for your support!